In-Circuit Test Programming Services
Fast, High Quality and On-time In-Circuit / ATE Test Program Development Services
Every day, test engineers are required to develop and support production test requirements. By relying on Acculogic, they free themselves from the hassles of test program development and test fixture design – the same way we have done for industry leaders like Amazon, GE, Honeywell. And you can take advantage of this too.


With Acculogic you can eliminate your test programming bottlenecks so you can easily meet your production test requirements and ship your products on time. Ship defect-free products without worrying about complex and time-consuming test program development. And, by using innovative approaches, we will deliver test programs to you with the highest level of test coverage possible.


Acculogic is the "test engineering powerhouse" assisting many famous brands…
Brands Who Trust Acculogic
Your Goal Is to Ship Quality Products On-Time and Within Budget. We Have a Way to Get You There.

We'll give you the support you need to quickly get your production test requirements converted to production test solutions.

Acculogic offers in-circuit / ATE test programming services for the most widely used Automated Test Equipment/platforms. Staffed by a highly skilled team of engineers with an impressive track record in providing test solutions to customers in a variety of industries.
Test Programming Services
Stellar Quality. Timely Delivery
Test program development and fixture design
Design for testability and CAD analysis
Library model development Boundary Scan test development FLASH, E2PROM and ISP/ISC programming support using ICT and Boundary Scan
Combinational tests: In-Circuit/ Functional/JTAG
Detailed test coverage report
On-site /remote installation
After-sales technical support
Engineering consulting services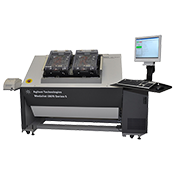 Keysight (Agilent) 3070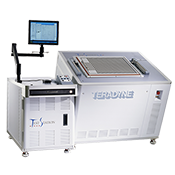 Teradyne: TestStation, Spectrum 885x, Z18XX
Acculogic Flying Probe & MDA Systems
Certifications & Registrations