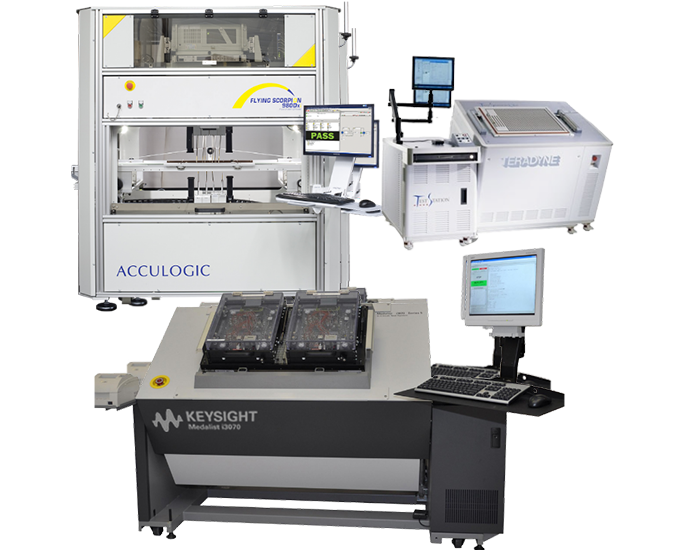 PCBA Test & Ticket Services
Do you need PCBA testing but don't have a tester?
At Acculogic, we understand that having in-house testing equipment is not always feasible. That's why we offer fast, reliable, and affordable PCBA testing services to help companies ensure product quality.
If you have a test program and fixture but lack a tester or need complete turnkey test services, we can work closely with you to support your production test requirements. Our services include boundary scan, in-circuit (Teradyne and Agilent in-circuit testers), and flying probe tests. Each tested board is marked Pass or Fail according to its test results, and a detailed test report is included for failed boards.