Automotive Test Equipment
Keep Costs Down While Building the Future of Transporation
By 2030, the global automotive semiconductor market is anticipated to reach $103.7 billion. The spike in growth and demand for electric vehicles and parts requires cost-effective and reliable ATE solutions.
Acculogic's Automotive Test Solutions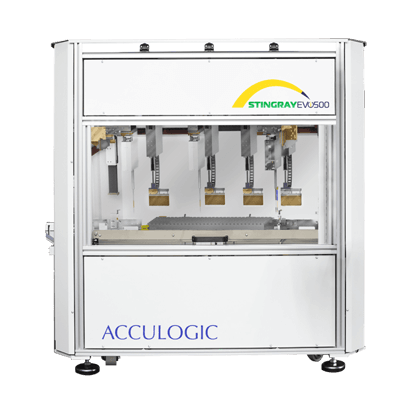 Stingray
The Stingray can be easily implemented into EV production lines, making it a simple and effective method for testing large numbers of battery models and packs that require electrical testing. The Stingray can support various battery modules, allowing manufacturers to test different battery configurations with the same tester. Discover how to make EV battery testing more straightforward.
Scorpion BRiZ
The Scorpion BRiZ is an automated test and programming platform that can be configured to perform in-circuit, functional and boundary tests, and in-system programming. Equipped with a quick changeover, The Scorpion BRiZ is one of the most compact, low-cost, and versatile automated test and programming stations available. Meet EV product delivery timelines while having superior test coverage using an affordable, reliable tester.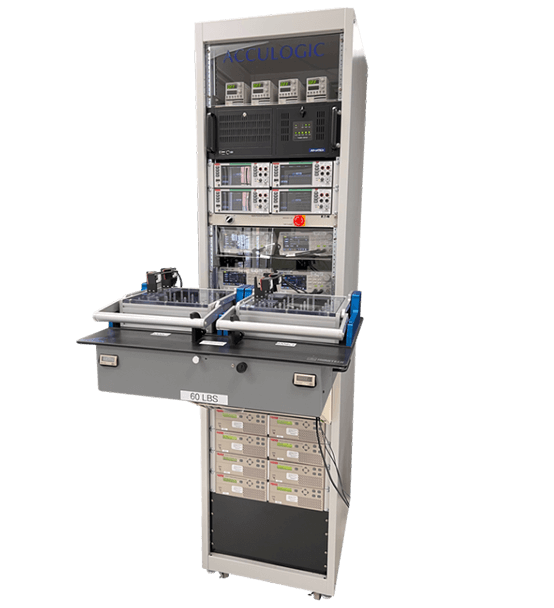 Functional Test Systems
We strive to keep pace with EV developments through our extensive experience in test equipment. Our engineers offer commercial functional testing systems for a wide range of ATE applications, especially for semiconductor testing in automotive manufacturing. All of our test systems designed for EV product testing are optimized for repeatability, dependability, throughput, and cost.
Benefits of Automotive Test Equipment.
Automotive semiconductor production testing is crucial to safe and consistent automotive manufacturing processes. Car companies must meet challenging timelines and cost requirements while rising to address aggressive Co2 emission targets. The industry must also continue to meet increasing vehicle safety regulations. Acculogic's automotive test solutions have a critical impact on these requirements. We deliver reliable, versatile equipment that provides unmatched throughput and the best cost of testing.
Expand Your Test Strategy
We're happy to help develop or find the best test solution to enhance your EV production line.
Contact Us