Revolutionize Your Battery Testing with Acculogic's Patented Test Technology
➡️

Flexible Testing Methodology

➡️ Configurable

➡️ Double-sided

➡️ Fastest Testing Speed
TRUSTED BY
3 of the Top 10 Battery Manufacturers for Speed and Configurability.
Battery interconnect issues must be caught during battery production. Otherwise, field failures can be costly and harmful to a company's reputation. For battery manufacturers, it is critical to have a production test solution that can quickly, reliably, and cost-effectively test battery module interconnects.
See the Most Advanced Battery Test Solutions
at the Battery Show Europe 2023
May 23-25, 2023 | Stuttgart, Germany
Visit Acculogic in Booth # 8-B60
Meet with our team of experts and experience the exceptional STINGRAY EVO500 Automated Battery Tester.
Highlights of the STINGRAY EVO500
Fastest Test Speed
Configurable
Prototype use
Factory Automation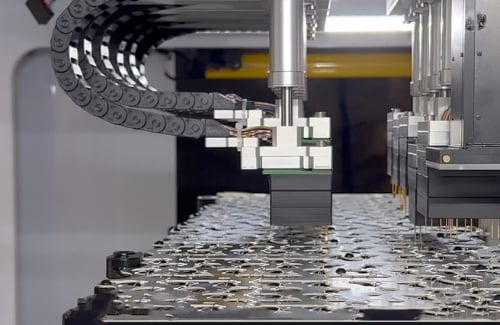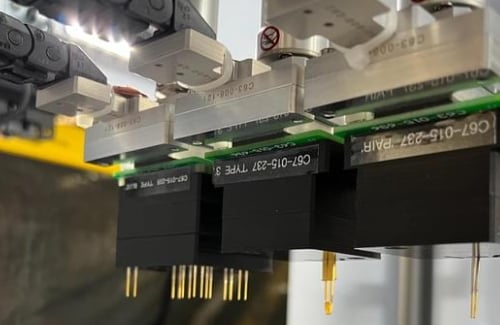 Acculogic Customers are meeting their
production requirements and shipping defect-free batteries.
Confidence in product quality

Battery integrity testing is a pivotal step in our production because escaped defects have the potential for causing serious issues downstream. So, being able to identify and correct defects at the earliest stage possible minimizes costly rework and delays.
Production and prototype testing

With the STINGRAY, we've found a reliable and configurable solution for testing our battery prototypes and full-scale production units.
Factory automation

For us to meet our production volume requirements, bringing our test in-line was non-negotiable. Acculogic implemented a solution with customized conveyor systems that keep our production line running smoothly.
Our Customers Say That This Is Game-Changing Technology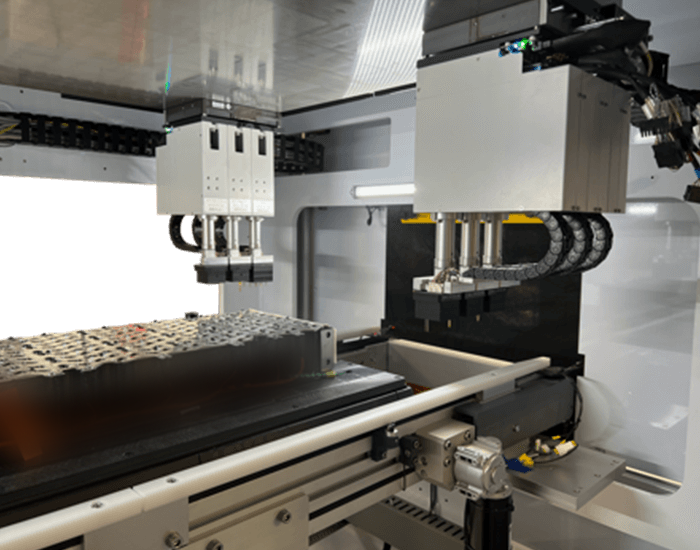 Independent Robotic Positioning System delivers maximum
Accuracy
Flexibility
Coverage Area
Double-sided probing - Up to 11 top-side & 11 bottom-side probe modules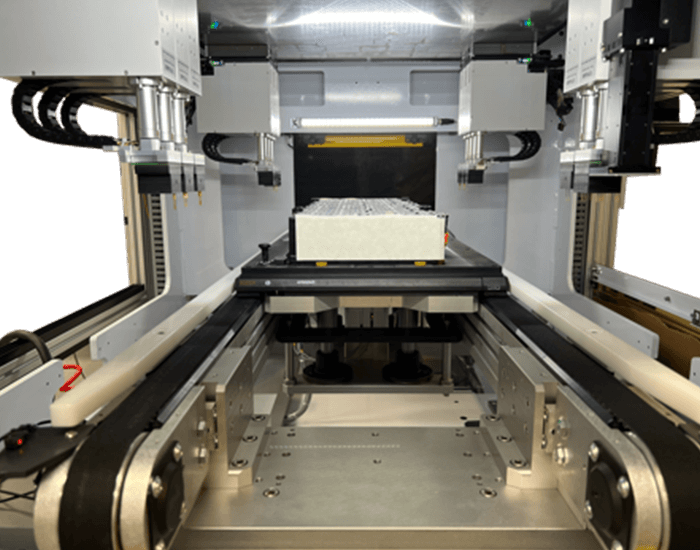 Maximizes battery testing throughput by:
Optimizing test sequence
Testing multiple cell patterns
Simultaneously testing single or multiple cells
Schedule a demo of the STINGRAY Battery Tester at The Battery Show Europe - 2023